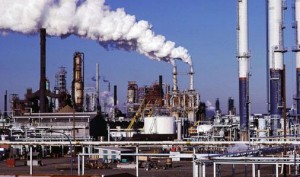 With presence in both Southeast Asia and North America, EWDL is technically and commercially equipped to cater to both the upstream and downstream sectors of the oil and gas industry. We have on our panel reputed experts with proven credentials in different aspects of the global energy market and hydrocarbon exploration and production (E&P). Our expertise ranges from undertaking onshore/offshore seismic surveys for exploration of hydrocarbons and acquisition, processing, interpretation (API) of 2D seismic data, to providing drilling/production equipment for oil and gas exploration.
Apart from this, we have built a network consisting of more than 100 petroleum machinery manufacturing enterprises, oil refineries, and chemical enterprises all having API/ISO or relevant accreditations in their sphere of activities. Additionally, we have set up warehouses, maintenance centers and joint ventures in the geographical markets we serve.
We are also a natural resource company with a focus on the acquisition, exploration, development, and operation of metal & mineral projects in the African Region (with interest in Gold Mines, Copper Mines & Tailings in Region of DRC).